Helping You Do More
OwnerGo is the value leader among property management website solutions. Check out all the features designed to keep your association or management company responsive to residents and giving the board or managers the tools they need at their fingertips to make their job easier.
Video Tour
Experience some of the features of the site as the property manager and board would use them through this video.
Management Pages
These pages are only available to property managers and board members to help them better manage the community. Some of the pages, such as the work order screens, have limited functionality for residents.
Unit Information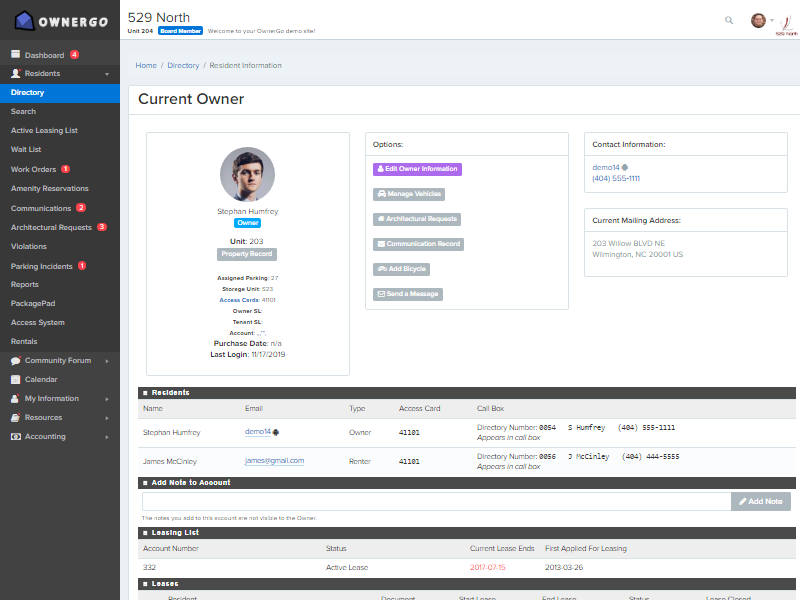 Dashboard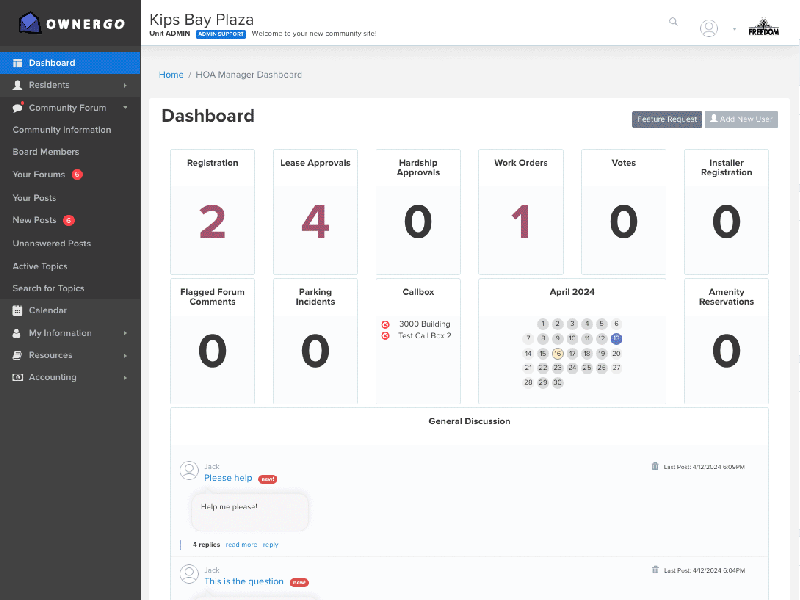 Resident Communications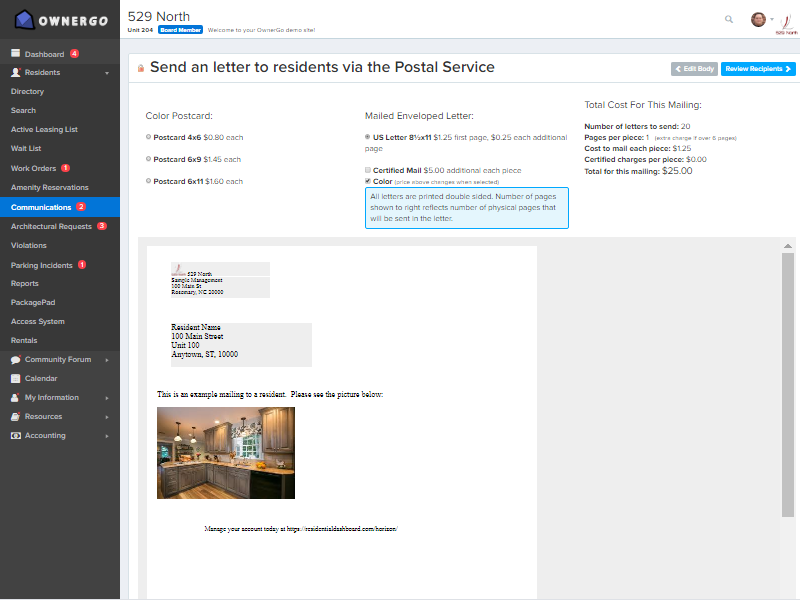 Surveys
Work Order
Vendor Portal/RFP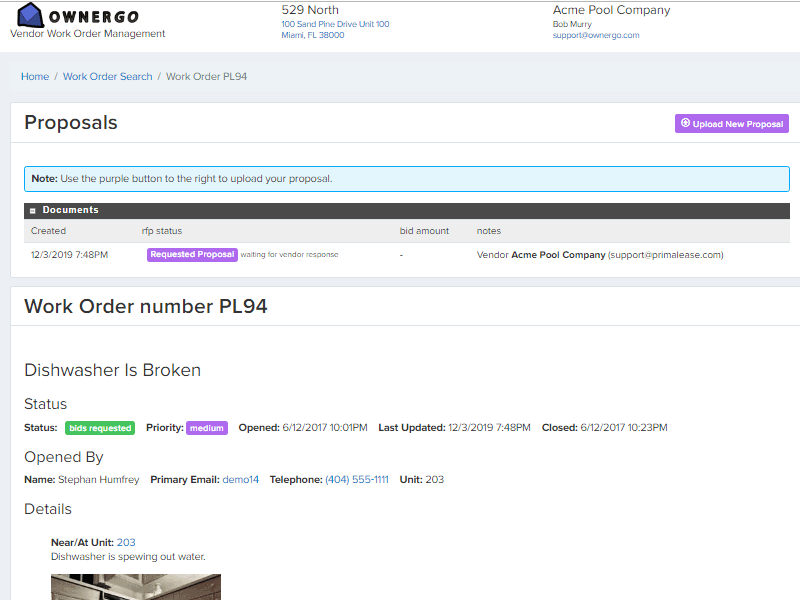 Custom Landing Page
Accounting
Reserves Analysis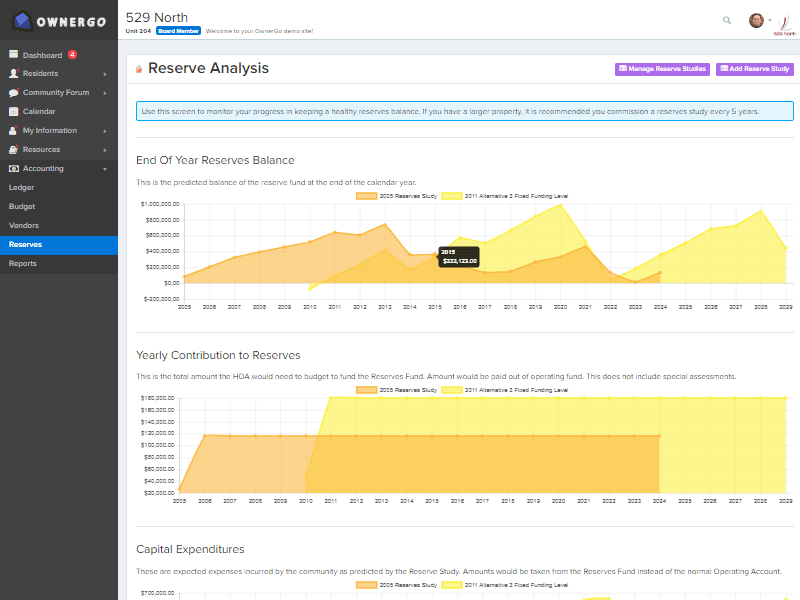 Box Integration
Administration Settings
Parking Incident Log
Meeting Minutes
Violations
Architectural Requests
PackagePad
Resident Directory
swipe to view more
Resident Pages
These pages are designed to give residents or homeowners a detailed view of what is going on in their community. As a manager, you can fully configure each of these pages for your community.
Owner Dashboard
Leasing List
Lease Upload Tool
Community Forum
Event Calendar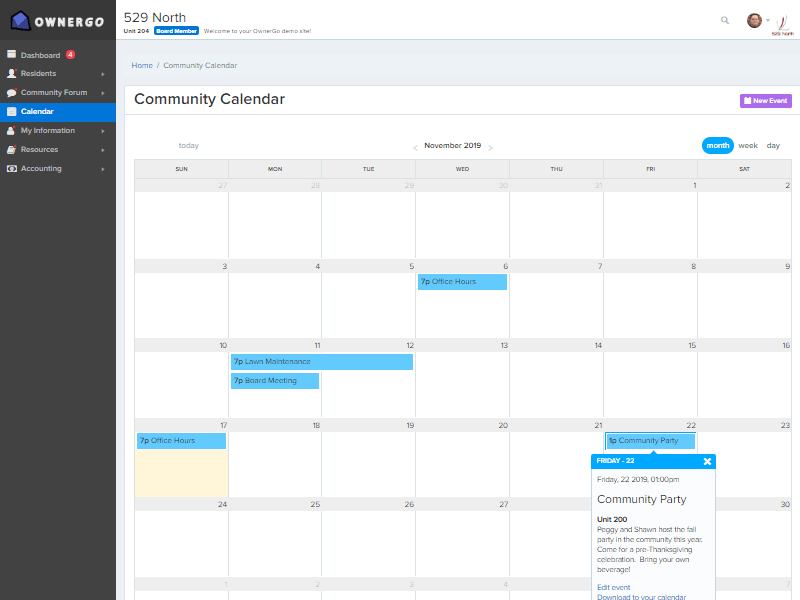 Community Information
Resources Menu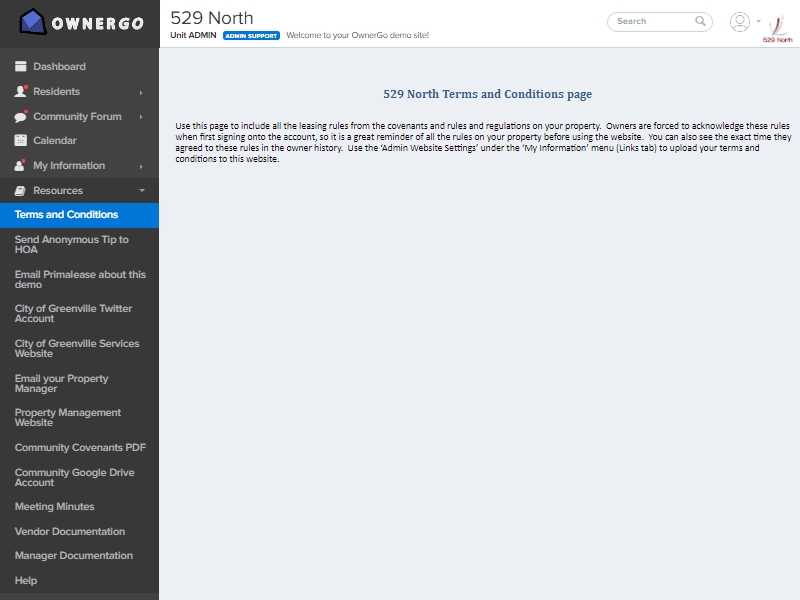 Mobile Apps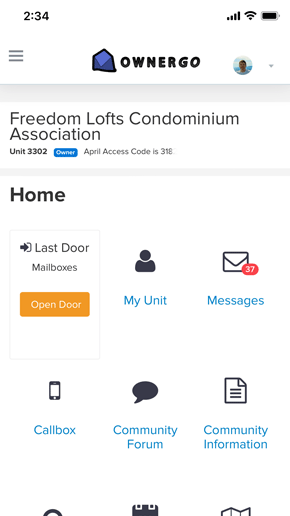 swipe to view more